2 Brothers
Same passion, one dream.
From what started off as a simple "project" and hobby - tinting tail lights, painting wheel covers/rims, car emblems, trims, etc. and using the infamous Plasti Dip to do so - the idea to take things a step further in providing the community with the opportunity to customize their personal vehicles in a way that they'd like for a much lower price than majority, if not all, of the automotive paint shops in El Paso, Tx. This can also serve as a restoration opportunity for those with classic, vintage, or even rusty old vehicles, but don't want to spend thousands of dollars on a simple paint job. From pearls and a glossy finish, to a metallic or matte based color, it's like a make over for your vehicle - and the best part is, if you don't like it, you can peel it right off. On a properly dipped car, this paint can last up to 4 years under good care and maintenance.
Fire-belly orange and Matte black
Powered by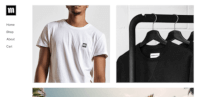 Create your own unique website with customizable templates.